Do you wear glasses or contact lenses? Have you been searching for something better?
In recent years, vision correction procedures have become more affordable, accessible, and effective. LASIK is the most popular option for vision correction that's available, and it's no wonder why.
The procedure is low-risk and has a proven track record. Over 96% of patients who get LASIK are satisfied with their results!
You can be one of these satisfied patients by deciding to get LASIK surgery for yourself. There are so many benefits to LASIK that it's hard to list them all! But for anyone who is still unsure, keep reading for 4 things that make having LASIK worth it!
1. No more glasses
One of the best things about getting LASIK is you can finally be free of needing to wear glasses. Anyone who wears them knows that they can be cumbersome to wear all the time.
Glasses never seem to stay clean
The lenses tend to get dirty (usually right after you've already cleaned them) and never stay clean. How many people do you know who have a microfiber cloth and spray every time they need to clean their glasses?
It's probably a pretty small number. Most of us are usually trying to haphazardly wipe our glasses off on our t-shirt. Which, if you're being honest, doesn't work very well, and may end up scratching or even damaging your lenses.
Glasses and masks don't mix
When they are clean, there are also times when there are sudden temperature changes. This has become a much bigger problem in the last year, thanks to needing to wear a mask.
Whether you're leaving your house to walk your dog or you need to go grocery shopping, one thing is clear: masks and glasses don't mix. They fog up, making it impossible to see what you're doing.
Ever been stuck in the rain with your glasses on?
And don't forget about when they do fog up due to temperature changes, or when it feels like you need mini-windshield wipers in the rain. For people that wear glasses, the frustrations only grow when you're trying to do something as normal as drink a cup of coffee!
Glasses aren't the greatest for your budget
On top of all that, glasses can be expensive, as well as being easy to lose and break. It's a pretty common occurrence to have your glasses one minute, and then the next, you've lost them for good.
Or what about the time you pulled an all-nighter and fell asleep in your glasses? If you woke up to an ominous "crunch" it was almost always the sound of your latest pair of glasses breaking.
Don't forget that glasses and sunglasses don't have a good relationship, either. Between prescription sunglasses that can cost you hundreds or trying to wear sunglasses over your glasses, it's not going to end well.
The list of inconveniences with glasses goes on and on. LASIK means being able to see without glasses and doing away with these issues.
Sure, glasses have their grievances, but you may be thinking, what about contacts? Contacts are great, but like glasses, they have some drawbacks as well.
2. No more contacts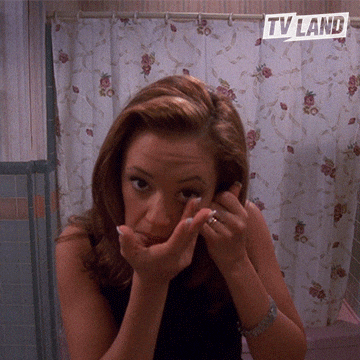 Wearing contacts may feel better to some people than wearing glasses. After all, you don't have to worry about them fogging up or making it hard to wear anything else over your eyes. Unfortunately, contacts have some different issues.
Contacts can make your eyes dry and irritated
If you're a person that wears contact lenses, there's a good chance that you've struggled with dry, irritated eyes after a long day. Since contacts naturally draw moisture from your eye, they can get uncomfortable when you wear them for too long.
Sometimes, that only means discomfort. But dry eyes make you more vulnerable to infection.
In fact, the chances of infection from wearing contacts are much higher than the chances of infection after getting LASIK! Not only that, but LASIK is a one-time procedure.
You risk eye infections every time you wear your contacts too long or don't use enough contact lens solution to keep your eyes moisturized.
After LASIK, you don't have to worry about any of the annoyances of glasses or contacts. What LASIK will provide you with is visual freedom.
If you've ever dreamed of being able to wake up in the morning and see clearly, LASIK can finally make it a reality! You can say so long to visual aids and the many frustrations and issues that come with them. Not only that, but LASIK also does away with the expense that comes with glasses and contacts.
3. You'll save money after LASIK
One of the things that hold potential LASIK candidates back is the cost. Since you have to pay for LASIK up-front, many people think that they can't afford it.
That's not true! What you may not know is there are plenty of zero-interest payment plans to choose from.
Here at Loden Vision Centers, we believe that cost shouldn't get in your way of having clear vision. We offer financing options that make LASIK affordable and budget-friendly!
Another thing you may not have thought about is the fact that LASIK is a great investment. Think about it.
On average, most people spend $500 (or more) every year on glasses, contact lenses, and the accessories that go along with them. Now, imagine that you no longer had to spend that money on eye care every year.
This could be your new reality after LASIK. Most patients pay off the procedure in as little as two years.
After that point, you own your clear vision, and it's permanent. What would you do if you no longer had to spend money on glasses or contact lenses? The options are almost endless!
4. Better vision, better life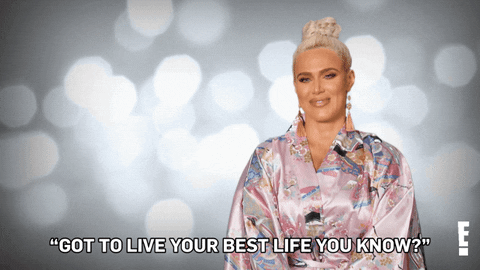 Even apart from the savings and the convenience, LASIK will change your life for the better. Many patients that undergo the vision correction procedure end up with 20/20 vision or better.
As a procedure, LASIK is always evolving and changing for the better and there's never been a better time to get it than right now. Not only will you no longer need visual aids like glasses or contacts, but LASIK could give you the best vision you've ever had.
Did you know that it's even been proven to improve depth perception and widen a patient's field of vision? There's nothing wrong with using a lens to see in the form of eyeglasses or contact lenses, but seeing without obstructions is simply better.
The difference between seeing with lenses and seeing without them may seem tiny, but it's noticeable after having LASIK. You'll notice that the things around you seem more vibrant, images seem sharper and you can see more than you ever could with glasses or contacts.
If you want to experience a whole new world, getting LASIK is more than worth it.
Ready to find out if LASIK could be the right vision correction procedure for you? Schedule your LASIK consultation at Loden Vision Centers in Nashville, TN, today!
You have nothing to lose and everything to gain!
---