Are you wondering if there's something better than dealing with glasses and contact lenses? With something as simple as LASIK, you can change your life for the better and achieve the vision you've always wanted.
After LASIK, you'll no longer have to worry about if you ordered enough contacts or if you have your spare glasses. Thanks to this incredible vision correction procedure, you can attain visual freedom.
You can even see better than you ever could with glasses or contacts! The whole world will look better, and you'll have more freedom to explore it.
If you live in Nashville, there's no better time for LASIK than the fall. After all, it's a time when there are endless fun local activities to enjoy. Keep reading for 6 reasons that Nashville is better in the fall once you've had LASIK!
1. Pick Out that Perfect New Treasure at the Tennessee Craft Fair
There's not much that's better than being able to see clearly, and when you're enjoying Nashville in the fall after having had LASIK, you'll be able to see all the little details. Imagine crisper vision, sharper colors, and nothing holding you back.
You'll have no problem picking out a great find at the Tennessee Craft Fair. When you're looking for that perfect piece to tie your home together, you need to be able to see it at every possible angle.
After LASIK, you can see it all! As a bonus, you can find unique treasures every year at this annual fair because LASIK is also permanent. It'll change your vision, so you'll be able to enjoy visual freedom for many years to come.
2. Daydream at an Outdoor Patio or on a Rooftop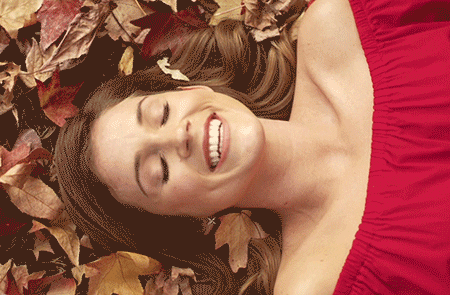 The Music City has it all: food, drinks, and of course, music! If you're feeling introspective, there's nothing like seeing the city from up high. Once you've had LASIK, it'll feel like you can see for miles.
Even the sunsets seem more vibrant. Although it may seem like it's not possible, it is! Many LASIK patients report that colors appear brighter and more vibrant than they did before having LASIK.
It's no surprise to consider how different it is to see the world through your own eyes rather than lenses or frames. Having a new perspective can change everything, even if it's as simple as changing the way you see.
There's something about fixing your vision that can make you feel like changing your life in other ways. Until you figure out what that means, take a minute to look out on Nashville's skyline to appreciate it.
3. Celebrate the Arts at Artober Nashville
If you love the arts and everything they stand for, October is the time to be in Nashville! Artober Nashville is a month-long celebration of the arts.
Whether you're walking around an art gallery, enjoying an interpretive dance performance, or simply listening to an up-and-coming band, having clearer vision makes a significant difference in how you appreciate the arts. Say goodbye to contact lenses that dry out when you want to see your favorite exhibit, and worry no more about whether you packed spare glasses before a night out on the town.
Clear vision is liberating, and in Nashville, having no boundaries to hold you back means you can experience everything in the moment! After all, if millions of people have had LASIK, why shouldn't you reap the benefits that come with vision on your own terms?
4. Check out Cheekwood Harvest
Nothing says fall like the changing leaves, a pumpkin house, and scarecrows. You'll find all this and more at this year's Cheekwood Harvest.
When you have LASIK, it opens up a new world for you. Experiencing fall harvest festivals will feel new again, and you'll be in awe of your incredible vision.
With LASIK, not only do most people end up with 20/20 vision or better, but you'll also have your vision corrected beyond what it was when you wore visual aids.
Even when you wore glasses or contact lenses, your vision was not at its peak for clarity, sharpness, or definition. The only way to understand just how clear your sight will be is to have LASIK.
Afraid you may not qualify? Don't be! The vast majority of patients who have a LASIK consultation make great LASIK candidates.
LASIK consultations at Loden Vision Centers are free and never require a commitment. You have nothing to lose by scheduling a consultation today to determine if you can change your worldview!
5. Get In the Fall Spirit at Boo at the Zoo
Whether you have nieces and nephews or you want to feel like a kid again, there's nothing like going to the Nashville Zoo and seeing all the animals with a seasonal twist. Have you ever seen a tiger with the kind of precision that LASIK provides you?
It may sound simple, but having the option to see with nothing in your way translates in other ways. Start with changing your vision and end up changing your life.
You can make so many more memories with friends and family when nothing is holding you back!
6. Have a Terrifying Time at Nashville Nightmare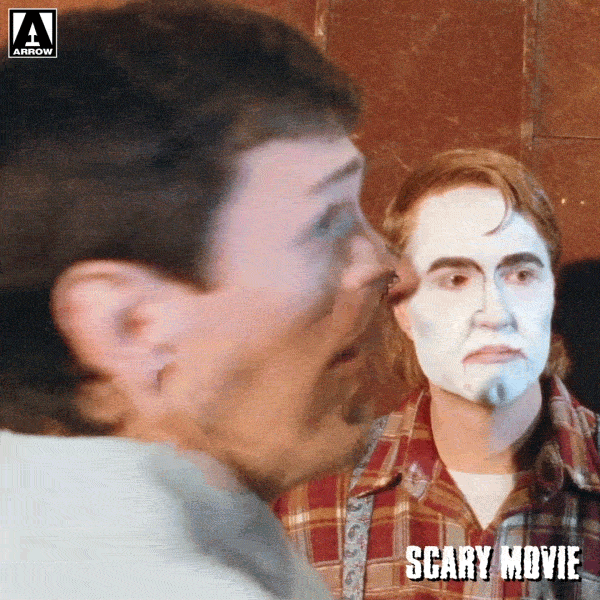 Hungry for some thrilling fun? Get your scare on at this PG-13 horror experience in Madison Square.
Nashville Nightmare has multiple haunted live-action experiences that'll help satisfy your need to get scared! With LASIK, you'll be able to get the whole experience.
If you're dragging along your more squeamish friends, you'll also have the sharp vision needed to spot an upcoming scare before it jumps out at you. All your friends will want to stick close to you!
LASIK can be life-changing! What's even more impressive is that the procedure won't take up all your time.
It's a simple, outpatient surgery with minimal recovery time. If you get LASIK at the beginning of October, you'll be more than ready for all kinds of Halloween fun!
Looking for a way to take the Halloween season to the next level? Start by scheduling a LASIK consultation with the experts at Loden Vision Centers in Nashville, TN, and get ready to see the world as you never knew was possible!
---