Believe it or not, it's the giving season! During the holidays, you're probably busy getting all the gifts for your friends, family members, and loved ones.
But as easy as it can be to get caught up in doing things for others, remember to take a little time to get something for yourself! You don't have to think small, either.
If you've always dreamed of clearer, improved vision without needing glasses or contact lenses, it's time to make that dream a reality. How?
Give yourself the ultimate holiday gift by having LASIK. LASIK is a low-risk procedure with a high success rate. Because it's a permanent procedure, you can look forward to decades of improved vision that corrects your refractive errors.
It's hard not to find something to love about that! As the year comes to a close, now is the time to schedule your LASIK consultation.
Scheduling it now means you could have LASIK in time for the holidays or at the beginning of the new year. LASIK is a gift that lasts a lifetime.
Get started on your track to better vision, and look forward to your best-ever eyesight this holiday season. Keep reading to discover why getting LASIK means giving yourself the priceless gift of visual freedom this holiday season!
See the Holiday Sights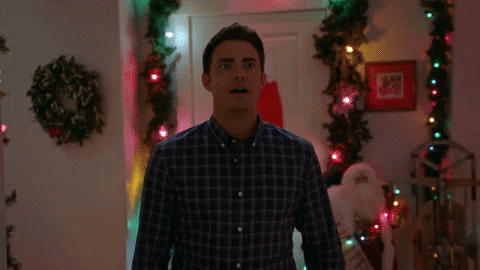 It doesn't feel like December if you haven't seen any holiday lights! There's just something special about holiday lights and decorations.
After LASIK, you'll be able to appreciate the holiday sights and twinkly lights far more. When you have LASIK, you can see better than with contacts or glasses.
It's no coincidence that over 95% of patients that get LASIK will end up with 20/20 vision or better after the procedure. 
After LASIK, patients find that colors look brighter and the whole world looks like it's in high definition. What better time to enjoy that HD vision than during the holidays? You can take in everything and get into the holiday spirit!
Brighter colors, better definition, crisper details: the combination makes for the best holiday season you've ever had! Not having to worry about glasses when you're binging holiday movies late at night and falling asleep on the couch is a plus, too.
Revolutionize Your Holiday Photos
LASIK will enhance every picture, whether you're taking the photos or are in them. Since you won't need glasses or contact lenses, you can look your best, and changing your look will be a cinch for the holidays.
You'll have no more concerns about having red eyes in the photos due to your contacts or glare coming off your glasses. Sure, they are minor problems, but these are the problems nobody wants to deal with during the holidays.
If you're the designated holiday photographer, you can capture beloved memories more precisely since you'll have better vision! After getting LASIK, patients tend to have better depth perception and reaction times.
You'll be able to snap the perfect candid photos and show off everyone in their best light! Doesn't that sound better than squinting your way through the pictures because you got a big smudge on your glasses, and now you don't have time to clean off your lenses?
Make your holidays stress-free, thanks to LASIK!
Splurge on Gifts for Your Loved Ones
You may think that getting LASIK for yourself is an expensive gift. Though it seems that way, LASIK doesn't have to break the bank.
You can make it quite affordable through widely available no-interest payment plans. With low monthly payments, you can pay off your procedure in as little as two years.
But it gets even better. Since LASIK is permanent, it'll give you years and years of clear vision. You won't need glasses or contact lenses, so you'll eliminate all those expenses.
Every year, you'll save money. Eventually, LASIK pays for itself; every year after that, those savings will keep adding up.
So you can go ahead and go all out on your gifts for your friends and family without feeling guilty. Each year, you'll keep saving, making it easier to give your loved ones the best every holiday season! The holiday season will feel more comfortable with a little extra in your pocket.
Enjoy the Winter Weather
Not everyone loves the cold, but it's more fun to be out when you don't have to wear contact lenses or glasses! After LASIK, you don't have to worry about your contacts drying out or your glasses fogging up from your breath. Enjoy the snow (as rare as that is in Tennessee) a lot more when you get LASIK and don't have visual aids holding you back from having fun.
LASIK makes it a lot easier to snuggle up inside, too! You can sit in front of the fireplace without smoke irritating your contact lenses.
You can sip your favorite hot holiday drink without your glasses fogging up. Get cozy with your partner without worrying about falling asleep in your glasses or contact lenses! After LASIK, you'll be able to stress less and enjoy more.
Start the New Year Off Right
LASIK goes beyond the holidays. It improves your life by eliminating the need for contacts and glasses, allowing you total visual freedom.
You'll be able to see better, and you can do more when you can see better. Once you give yourself the ultimate holiday gift, you can enter the new year ready for anything.
Getting LASIK will equip you to take on your New Year's resolutions. Want to exercise more?
Get a promotion at work? Travel more?
LASIK makes everything easier. By saving you time and money, LASIK will enable you to get the most out of the new year and every year after that!
Make sure to include yourself on your gift list this year. Take a little time and money to give yourself the gift that keeps giving!
There's a good chance you'll qualify for the procedure. Find out for yourself if LASIK could be in your future by scheduling your LASIK consultation at Loden Vision Centers in Nashville, TN, now! Stop waiting and take control of your vision!
---