LASIK can change your life, giving you visual freedom from glasses and contact lenses. The procedure is effective and low-risk.
What makes it even better is that most people with a refractive error make great candidates for it. If you're tired of traditional visual aids, you should consider a LASIK consultation to see if LASIK is right for you.
At Loden Vision Centers, we offer the best for LASIK procedures. Our surgeons are highly experienced and only use top-of-the-line equipment for all our LASIK procedures.
Since we're based in Nashville, we can also give you the perfect opportunity to see the city in a brand new way after you've had LASIK. If you live in Nashville and have LASIK at Loden Vision Centers, you can look forward to experiencing these unique activities with enhanced, glasses-and-contact-free vision!
Keep reading to discover why you'll see Nashville in a new light after choosing to have LASIK!
Put Your Dancing Shoes On and Walk Around Broadway
Broadway is the go-to neighborhood for a night out. Full of clubs, pubs, and bars that feature live music, you can dance the night away.
Going out is better and a breeze after you've had LASIK, especially if you're someone that wears contact lenses. Does getting dry eyes by wearing your contacts too late into the night sound familiar?
It's always frustrating when you have to switch to glasses at the club. Your eyes feel dry and irritated, and your vision is never as clear as you'd like it to be as the night winds down.
The good news is that after you have LASIK, you can stay out late and not worry about dry eyes or glasses. LASIK can eliminate the need for glasses or contact lenses.
How is this possible? The vision correction procedure reshapes your cornea to correct refractive errors.
These include nearsightedness, farsightedness, and astigmatism. It may sound crazy, but LASIK works!
The procedure has high patient satisfaction rates, and over 95% of patients end up with 20/20 vision or better. That's right; you may end up with even better than 20/20 vision!
Frolic at Cumberland Park
Cumberland Park is a great place to hang out with the kids or feel like one yourself again. It has a fountain, climbing wall, and extensive play area with features for children and adults.
There's no shortage of things to do! Playing with your kids can be challenging when you're constantly moving your glasses on your face while you push them down a slide or trying to chase them.
But with LASIK, you can be more spontaneous and let your inner kid loose. After all, you no longer have to think about if you'll lose your glasses or contacts. Take a minute to cool off in the fountains, just like when you were a kid!
Go on a Cruise to See the Sights
Take a ride on the General Jackson Showboat for a dinner cruise with a show and a night you'll never forget. The Showboat is perfect for any special event or even a date night.
Treat yourself a little and get out to enjoy your new vision after you have LASIK. You can feel good about splurging a little after you have LASIK because you'll know you've made a good investment.
It may seem counterintuitive, but LASIK can save you money in the long run by eliminating the expense of glasses and contact lenses. Every year after you have LASIK, you'll save money.
Eventually, LASIK pays for itself! So enjoy yourself and live it up, knowing you've made a wise financial choice.
Splash Around and Cool Off at Nashville Shores Water Park
Water parks can be a lot of fun, no matter your age. But what isn't fun is losing your glasses or having your contacts dry out fast from getting chlorine in them.
After you have LASIK, these irritants are a thing of the past, so you can focus on having fun on all the rides. Besides, there's nothing like the feeling of looking out and having crisp vision in any situation, including when you're at a water park!
LASIK recovery is also easy and pretty quick. Discomfort after the procedure is minimal and usually only lasts a day or so.
Many feel well enough to go back to work the day after having LASIK. You must refrain from some activities for a few weeks after surgery, like going to the pool or being around chlorine.
But after two weeks, you'll find you can get back to most of your favorite things. By getting LASIK now, you'll still have a few precious weeks of summer left to enjoy the pool and spend a day at the water park to test your new and improved vision!
See an Exhibit at the Frist Art Museum
There's nothing like an afternoon at the art museum, and the Frist Art Museum is one of the best. But viewing art is so much better after getting LASIK.
LASIK doesn't just help you see without contacts or glasses. It also allows you to see better than you could when you had contacts or glasses.
That means better depth and color perception. Art lovers can appreciate artwork more by seeing every little detail!
Take in a Minor League Baseball Game at First Horizon Park
Going to a baseball game is a classic American pastime, and there's no better place for a good old-fashioned game than First Horizon park. Sit in the stands with your friends and get some Cracker Jacks and hot dogs to enjoy the atmosphere.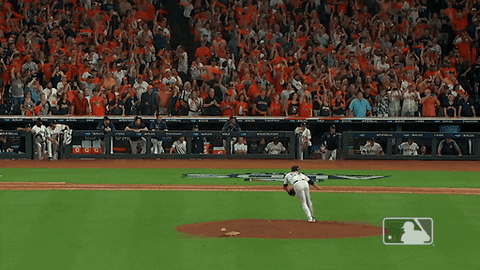 Every part of the experience will feel better after LASIK. After improving your vision, you'll enjoy the taste of the food to the music playing over the loudspeakers.
When you enhance one sense, all your other senses feel much more intense. LASIK is popular amongst athletes, too, since it improves your reaction times and depth perception.
So whether you're watching a game or playing baseball, LASIK can make the game more enjoyable and memorable!
Are you ready to see Nashville in a new light? Start your path to better vision by scheduling a LASIK consultation at Loden Vision Centers in Nashville, TN, now!
---