Thinking about getting LASIK? It's a fantastic choice if you're tired of glasses and contact lenses and want something more!
LASIK gives you the visual freedom you need to enjoy life to the fullest. By improving your vision and eliminating the need for contacts or glasses, LASIK can change your life in a million ways you didn't think possible.
If you're looking for LASIK in Nashville, even better! Loden Vision Centers can provide you the results you want when you get LASIK.
The city of Nashville can give you plenty of opportunities to test out your new vision. Keep reading for five local places in Nashville you'll be more obsessed with and can get the most out of after you have LASIK!
1. Check Out Biscuit Love for Insta-worthy Eats
There's nothing like biscuits in the South, and there's really nothing like Instagramming meals after you've had LASIK. Did you wear glasses?
Say goodbye to glare in your food photos! Biscuit Love is a must and you won't have to worry about your contacts drying out while you're waiting in the long (but worth it!) line.
Without contacts, you don't have to ever worry about your contacts drying out, which is a real blessing in the summer heat! And like biscuits, LASIK is a crowd-pleaser, with over 96% patient satisfaction. It's the number one most popular elective procedure for a reason!
2. Take In a Show at the Grand Ole Opry
Some people who live in Nashville avoid all the things that make this town great. But what's not to love about this classic music venue, now in its 95th year?
The Grand Ole Opry is truly one of a kind and has housed all kinds of stars. If you love live music, seeing any kind of show after LASIK will be life-changing.
No more having to worry about your contacts irritating your eyes at a late-night show or having your glasses fog up in the heat. Plus, you'll have high-definition sight that's clear, crisp, sharp, and way better than you ever had when you wore glasses or contact lenses.
Getting LASIK actually corrects your vision so that it's far better than it was when you wore visual aids. So you end up with the best vision of your life, and it's permanent! LASIK works because it reshapes the cornea, allowing you to enjoy your best vision for years and years to come.
3. Stop at the WhatLiftsYou Wings Mural in the Gulch
There are tons of murals to be found all around Nashville, but one of the most recognizable ones has to be the WhatLiftsYou Wings mural. Located in the Gulch, it's 20 feet high and something that will make you stop in your tracks.
LASIK is all about changing your life and yourself. Get inspired and check out what this mural is all about.
With a new view of the world, you may feel like a different person! You'll also pick up new details that you may have never seen, even if you've looked at this mural hundreds of times.
Of course, it's another perfect place for amazing pictures! Pose with these beautiful wings for an unforgettable Instagram post, or pose your dog with the smaller set of wings right next to this giant mural. With your new sight, you'll be able to take all kinds of amazing pictures of your friends and family, furry or otherwise!
4. Go Ziplining at the Nashville Adventure Park
Inner adventurers, this one is for you! In West Nashville, you can zipline from tree to tree at the Nashville Adventure Park.
If wearing glasses ever held you back from doing the things you always wanted to do, say goodbye to that excuse! With LASIK, you no longer need to wear glasses and will have all the freedom you need to adventure, no matter where you may be.
Visual freedom could be the key to becoming the adventurous person you always wanted to be but were too nervous to try. Clear vision, full hearts, can't lose!
Also, if you get LASIK now, you can enjoy adventures all summer long thanks to a quick recovery period! Don't worry about spending weeks in bed after LASIK, because you won't.
In reality, after a few short weeks of having LASIK, you'll be able to get back to doing many of your favorite things. After a month, you can go back to doing extreme sports and every outdoor adventure under the sun!
And ziplining is the perfect place to start, especially since you'll be able to see the world around you with crystal clear clarity as you zipline through the trees!
5. Check out an Art Exhibit at The Frist
Love art? It may have been fine when you had to wear contacts or glasses, but were you really seeing?
You weren't seeing without boundaries, and that makes a huge difference when you're looking at art. Seeing art for the first time after having LASIK is pretty cool at The Frist.
Imagine vision that's like something out of a dream. It's crisp, clean, clear, sharp, and all the colors look brighter.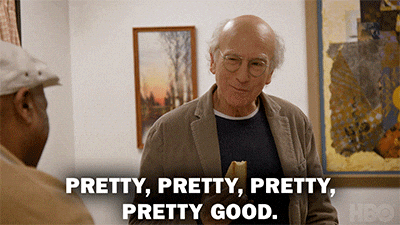 It may sound too good to be true, but LASIK patients actually report that colors look more vivid after getting LASIK! What better way to test that than to go to an art museum?
LASIK gives you the ability to see the way you always wanted to but couldn't because of your contacts or glasses getting in the way. See with your own two eyes for the first time in your life and truly appreciate the gift of visual freedom!
Wouldn't you love to live life without anything holding you back? LASIK is a great way to start getting into that mindset!
Wondering if something like LASIK is the right next step for you? Start your journey to clear vision by scheduling a LASIK consultation at Loden Vision Centers in Nashville, TN, today!
---